How to Remove Noise from Photos Online or Offline for Free
"What is the best way to remove noise from photos online for free? How can I remove noise from a picture without the complicated Photoshop? Any ideas?" - Adam Bishop
Removing noise from photos or reducing noise in photos without degrading photo quality can be tough. The question of how do I reduce noise in Photoshop is a popular one. But with the development of AI technology over the years, reducing noise without the complicated or expensive Photoshop plugins comes true.
Unlike traditional image noise reduction tools, AI Image Denoiser focuses on recovering details while removing undesired noise from your photos. Here we would like to introduce how to remove noise from photos online for free as well as reduce or completely remove digital noise from photographs without Photoshop.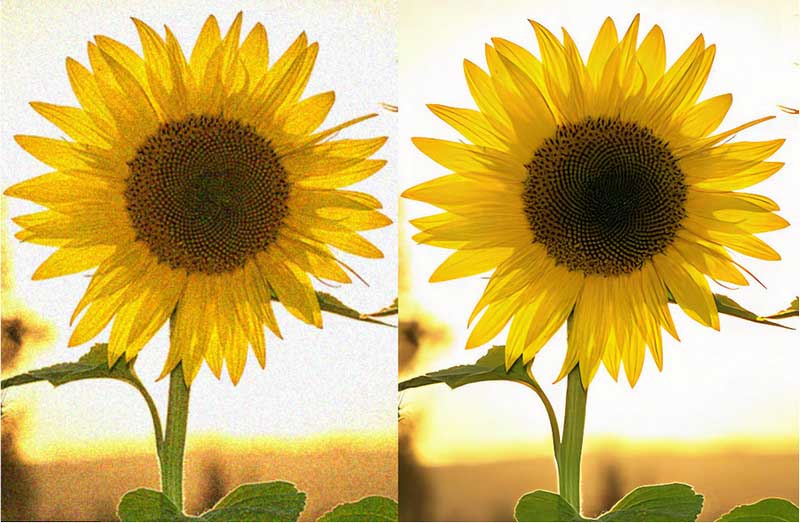 Part 1: What Causes/Is Noise in A Photo
Noise is a photography term that means a visual distortion apparent in certain photographs. There can be multiple reasons for a photo to have high noise.
1. Low-light conditions
2. Small camera sensor
3. Pixel size and density
4. High ISO
Shooting photos in low light can cause image noise as well as a high ISO. Noise is a result of an issue or disturbance in the camera sensors. There are multiple types of image noises as well, with the most common and well-known being the color noise. Color noise is what causes the red, blue, and green outlines throughout an image. In low-light situations, noise simply becomes more obvious and harder to avoid.
---
Part 2: What Is Picture Noise Reduction
Noise reduction is a necessary step if you want to make your images crisp and clear during post-processing. It used to be a challenge for many professionals. But today, with AI-powered noise reduction tools, you can reduce noise without any hassle.
---
Part 3: How to Remove Noise from Photo Online for Free
If you aim to remove noise from photos online, then this free online AI photo noise reduction tool- AVCLabs Online AI Image Enhancement shall be your best choice. With AI Denoiser, noise reduction online is hassle-free. Powered by AI noise reduction technology, this Image Denoiser helps users to get rid of noises from photo taken by digital camera online for free and improve image quality automatically. Thanks to Denoise AI and deep learning technology, the AI denoiser can give you clear and natural results without quality loss. What's more, it enables users to enlarge photo size by 2X, 4X.
Remove Noise from Photo Online for Free via AVCLabs Online AI Image Enhancement
Now, let's follow the steps below to remove noise from a picture online for free via AVCLabs Online AI Image Enhancement. It is super easy.
Step 1
Visit AVCLabs Online AI Photo Denoising Tool
Simply go to the free online photo enhancer with any browser (such as Google Chrome, Firefox, Safari). Please make sure the network is always in a good condition during the whole process.
Step 2
Upload One or Multiple Noisy Photos to AVCLabs Online AI Image Enhancement
Just drag and drop noisy images to the online tool or click on the Click to upload button, browse and choose a photo that you want to remove noise from to this online AI photo noise reduction tool.
Note: The supported input formats are: *.png, *.jpg, *.jpeg, *.bmp, *.jfif and *.webp.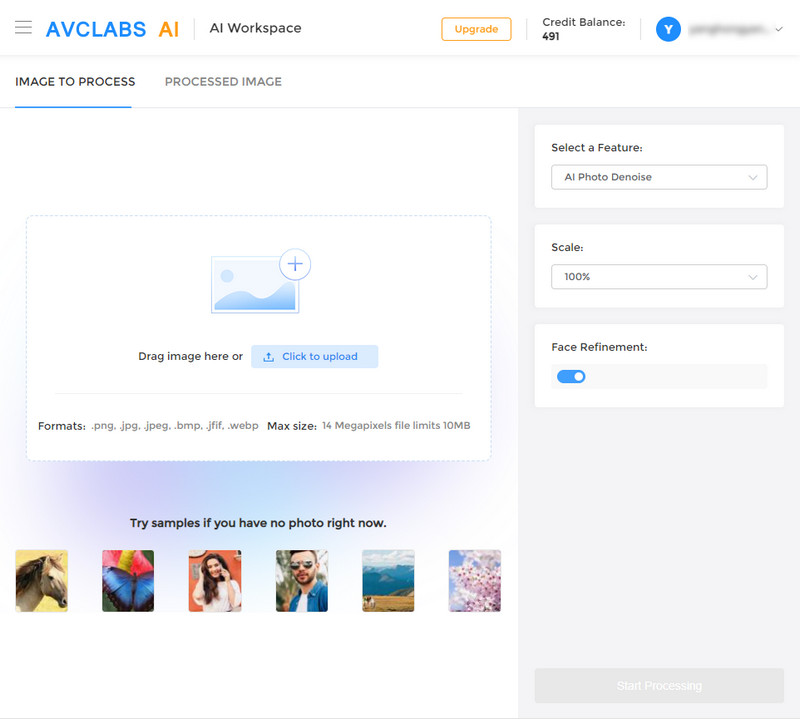 Step 3
Choose the AI Model to Automatically Denoise Photo Online in One Click
To remove noise from the photo, just select the AI Photo Denoise model to go forward.
There are four enlargement factors available. By default, this online noise reduction tool will enlarge the photo by 100%. If necessary, you are able to choose more scales value, like 200% and even 400%. More importantly, this Denoise AI can also fix noisy and pixelated images in seconds while increasing the photos' resolution.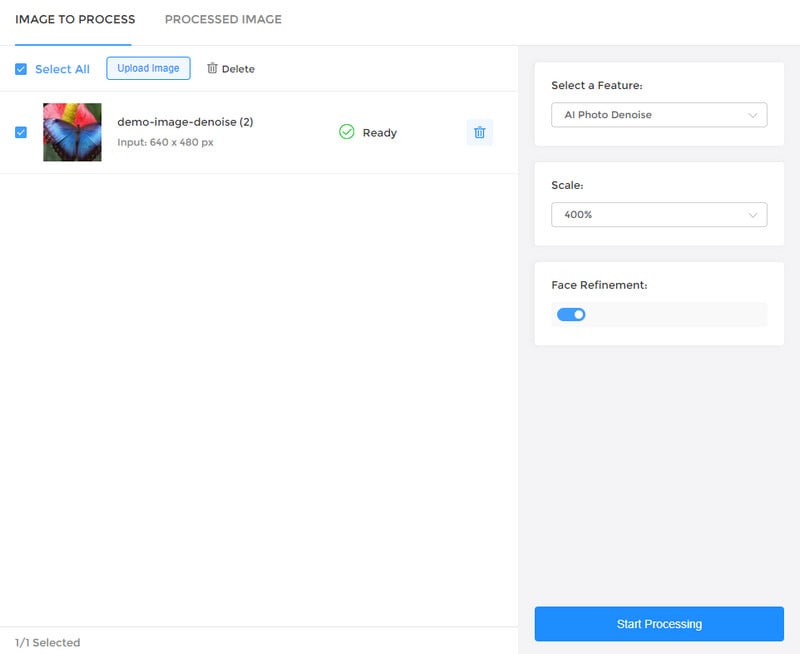 Once all the settings are done, just click on the Start Processing button to start to reduce all the noise online automatically by using AI and deep learning technology.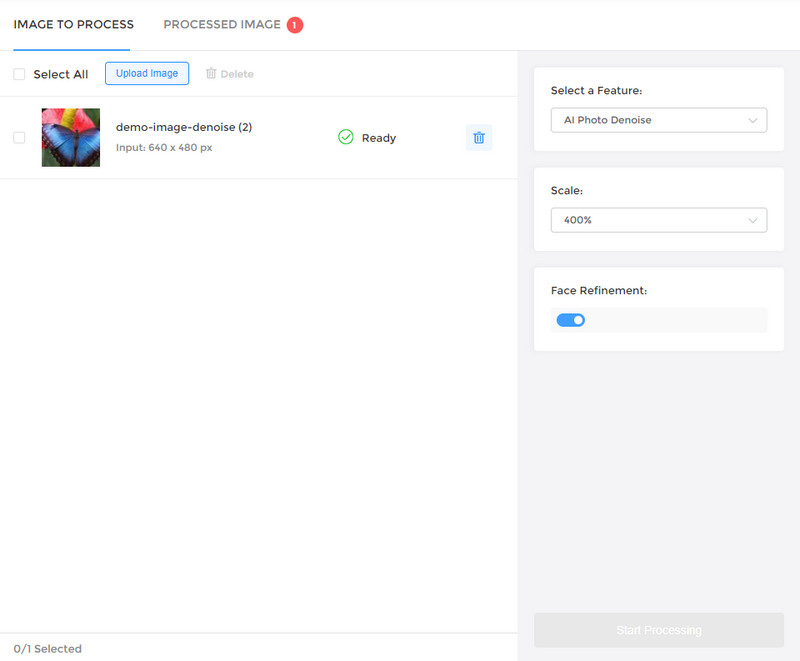 Step 4
Preview the Result And Download the Clear and Sharp Photo to Your Computer
Once the photo noise reducing process is completed, simply switch to the Processed Image tab. You'll see 3 buttons beside the image. You can preview, download and deleted the denoised photo. Before saving the fixed noisy photo to your computer, you are capable of previewing the original and improved image result by dragging the slider bar.
If the result satisfies your demand, click on the Download Image button to download the clear and crisp photo to your computer. The output format is *.jpg.
Note: The processed photos will be deleted after 72 hours, please download them to your computer in time.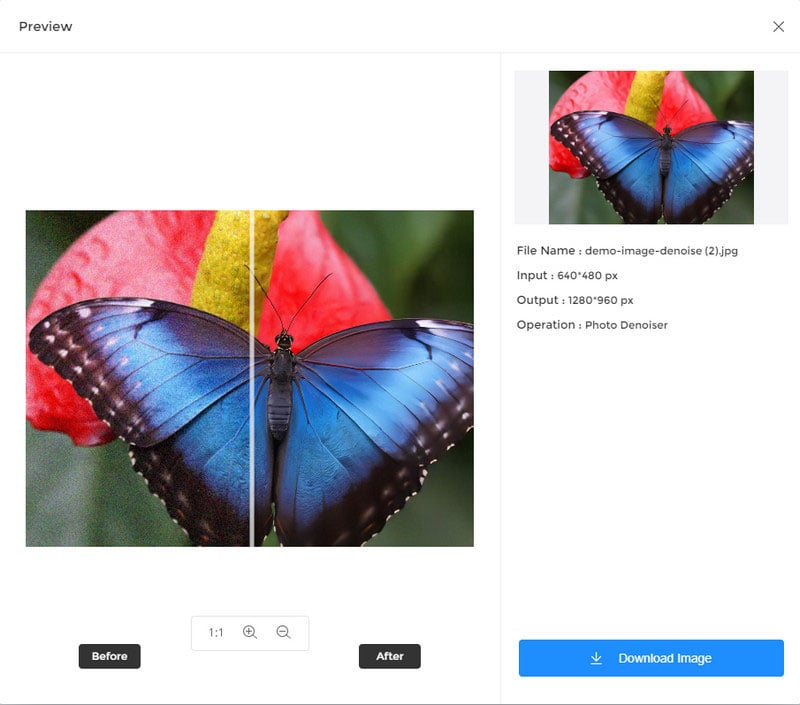 ---
Pros:
• Powerful AI to denoise photo online free
• Enlarge photo online up to 4x
• Sharpen photos intelligently and automatically
• Free to use
Cons:
• Lack of output format options
• Cropping the photo is not supported
• Stable and fast network condition is needed
---
Part 4: How to Remove Noise from Photo on Mac and PC
If you wanna remove noise from multiple photos at one time and need more advanced functions such as portrait photo enhancement, cropping a photo, colorizing the photo, you can try the desktop AI Photo Denoising tool: AVCLabs Photo Enhancer AI, which is one of the best software to remove noise from photos automatically. Based on Deep Convolutional Neural Networks and millions of professionally trained enhanced samples from different sources, this image noise reduction tool will automatically reduce the noise of all types to present utmost image clarity by preserving details and enhancing the photo quality.
Most importantly, it also allows users to crop unwanted parts before denoising photos and supports various input photo formats such as JPG, JPEG, PNG, BMP, JFIF, WEBP. Before fixing the photos, you can set the output photo format you prefer. It also helps users increase photo resolution by 2x or 4x without losing quality.
Photo Enhancer AI
Enlarge and upscale image without losing quality.
Sharpen image edges and deblur image 100% automatically.
Upscale low-definition photos to HD.
Enhance color and contrast with only one click.
Remove backgrounds from a batch of images automatically in one click.
No editing skills are needed.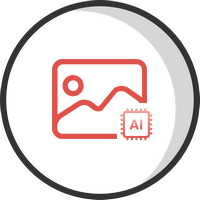 Steps to Remove Noise from Photos on Mac and PC Using AVCLabs Photo Enhancer AI
Here are the simple steps to remove noise from the photo using AI Noise Reduction Software.
Step 1
Install and Run AVCLabs Photos Enhancer AI
Download AVCLabs Photo Enhancer AI from the link given above and then launch it after the installation is completed.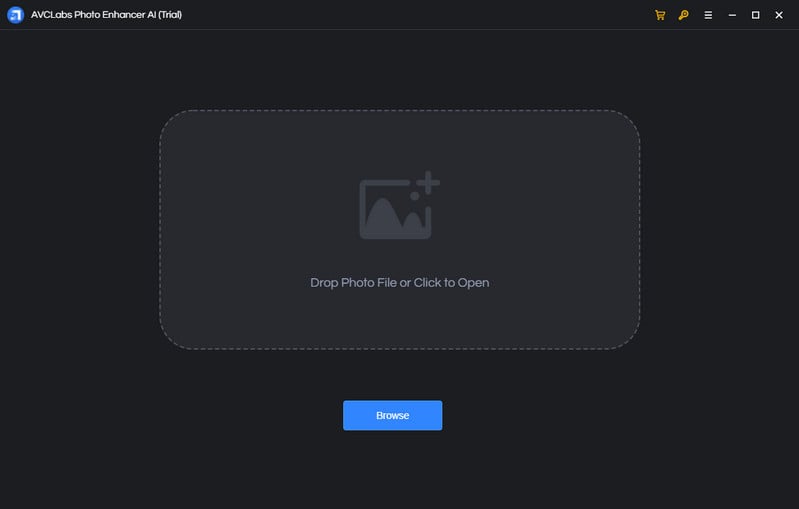 Step 2
Add One or Multiple Noisy and Pixelated Photos to AVCLabs Photos Enhancer AI
Simply click on the Browse button in the middle of the program to add one noisy photo or a bulk of noisy photos to the program. You are also able to directly drag and drop the photos you need to remove noise from the computer to the program.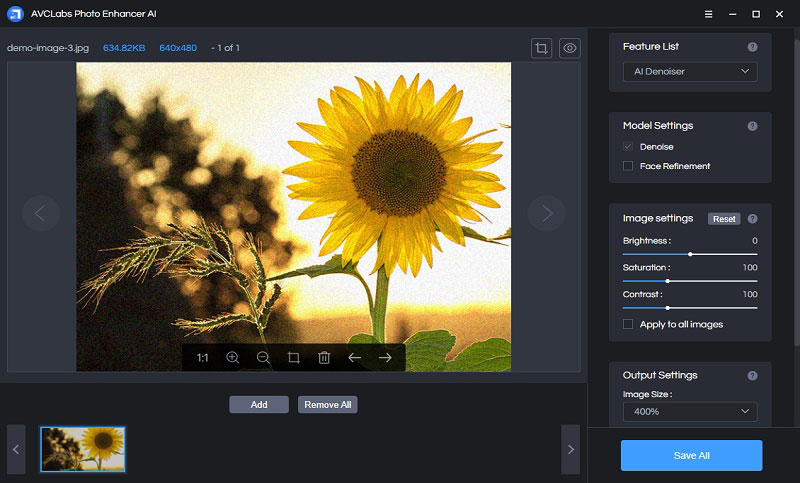 Step 3
Select the Processing AI Models and Photo Scale Value
In the upper-right panel of the application, you are allowed to choose the AI Model according to your need. To reduce all the noise from photos automatically, simply select the AI Denoiser model to continue. It will automatically remove noise and enhance details so that your photos become clearer and crisper.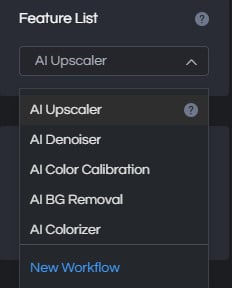 You can also click on Image Size to select to upscale small photos to 200%, 300%, and 400%.
For the portraits photos, you can also turn on Face Refinement to detect and enhance every detail to make your subject look great.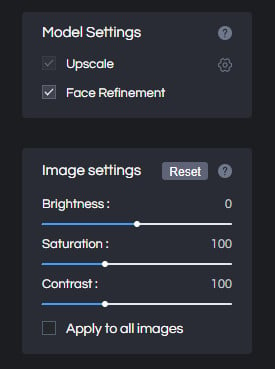 Step 4
Crop and Preview the Photo Effect before Upscaling the Image Size
There are two little icons in the top right corner of the main interface. You can click on the left little square icon to crop unwanted parts from the photos.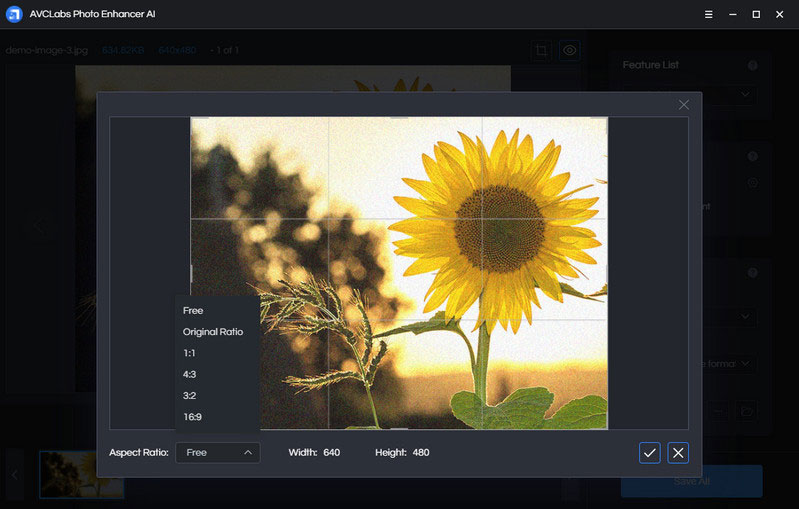 You can also click on the right eye icon to preview the effect before Denoising photos.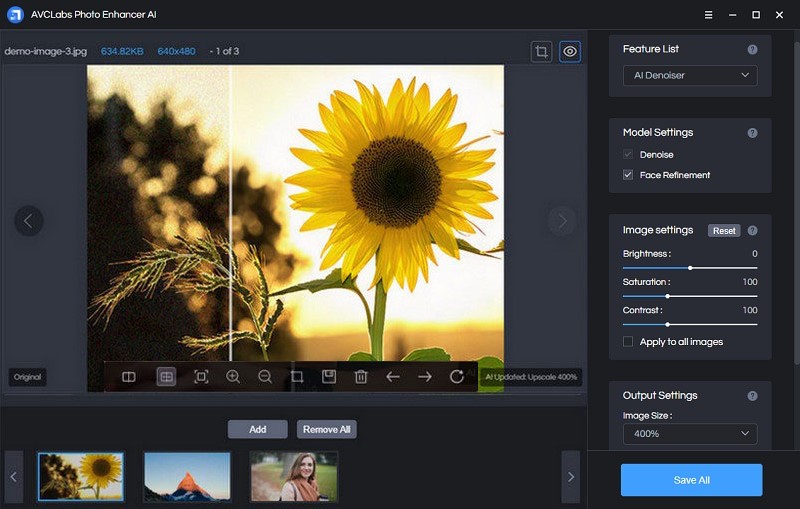 Step 5
Start to Remove Noise from Photo Automatically
Tap on the Save All button to start the noise reduction job. All you need to do is let the AVCLabs Photo Enhancer AI reduce the noise from the photos automatically.
Once the noisy photos fix process is completed, you can click on the Open Output Directory button to find and check the enhanced noisy photos by AI.
---
Pros:
• Bulk remove all noise from photos automatically when increasing photo resolution
• Support enlarging the photos losslessly by 2X, 4X
• Crop unwanted parts from photos
• More stable performance than the online noise reduction tool
• Offer free trial service
Cons:
• Add watermark to result in the free trial version
---
Video Tutorial: How to Reduce Noise from Photos
---
Conclusion:
That's all. Now that you know what causes noise and some photo noise reduction solutions, you can feel free to get out there with your camera. As you can see, photo noise reduction can be very easy when you choose the right noise reduction tool. Free online photo noise reduction tool - AVCLabs Online AI Image Enhancement, which allows you to remove noise from the photo in one single click online for free. AI Image Denoiser Software - AVCLabs Photo Enhancer AI, which will reduce apparent noise from photos in bulk without ruining your photos. It also comes with advanced features, such as cropping, colorizing photos. portrait photo enhancement. Why not download the trial version to explore the amazing features?
Try AVCLabs Photo Enhancer AI to breathe new life into your old photos!
---

Video Converter

DVD Converter

Video Editor

Enhance Video Quality

Enhance Image Quality

Remove Objects