How to Download Netflix Shows and Movies on Windows PC
Netflix allows the subscribers to download TV shows and movies to watch offline later, but there are many restrictions when it comes to download them to your devices:
1. Not all Netflix video are available to download.
2. The downloading feature is limited to iOS, Android, Amazon Fire and Windows 10 apps. For Windows PC, downloads are only supported machine running Windows 10 Version 1607 or later.
3. Downloads are not currently supported on Mac OS X.
4. You can currently download a maximum of 100 titles on a single device at any given time.
5. Some titles can only be downloaded a limited number of times per year due to licensing rights for those titles.
6. Once your account is expired, any downloaded titles will no longer be available to watch.
If you are going to break the chains and attempt to download Movies and TV shows from Netflix on PC running Windows 10/8.1/8/7, now how lucky you are, because our professional Netflix Video downloader is available to support downloading Netflix movies and TV shows to high definition MP4 on Windows 10/8.1/8/7 laptops or tablets.
Compared with the Netflix video screen recorders, Netflix Video Downloader is dominant in the market. It downloads Netflix videos at faster speed with HD quality (1080p and 720p) and multiple subtitles and audio tracks preserved.
How to Download Movies and TV Shows with HD Resolution Kept
Here is the tutorial on how to download Netflix movies and TV shows on Windows 10/8.1/8/7 laptops or tablets with Netflix Video Downloader. Before starting, you can download Netflix Video Downloader on your Windows PC from:
Step 1: Customize the Output Settings
Before starting downloading videos from Netflix, you will need to click on

button on the top-right corner to customize the output settings including video quality and output path. Here you can choose the video quality from Low Quality (240p) up to High Definition (1080p or 720p).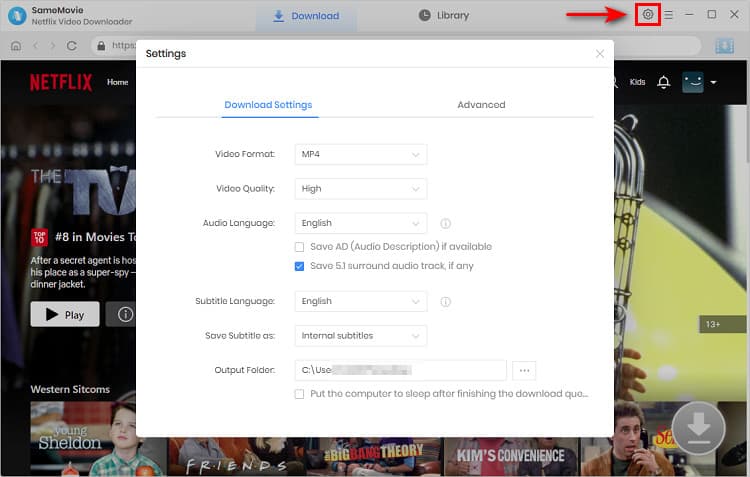 Step 2: Copy and Paste URL or Search Videos in the Blank
Open Netflix and copy the URL of the video on the site. Then paste the video URL in the search box of Netflix Video Downloader. Netflix Video Downloader also supports searching for movies and TV shows on Netflix by name.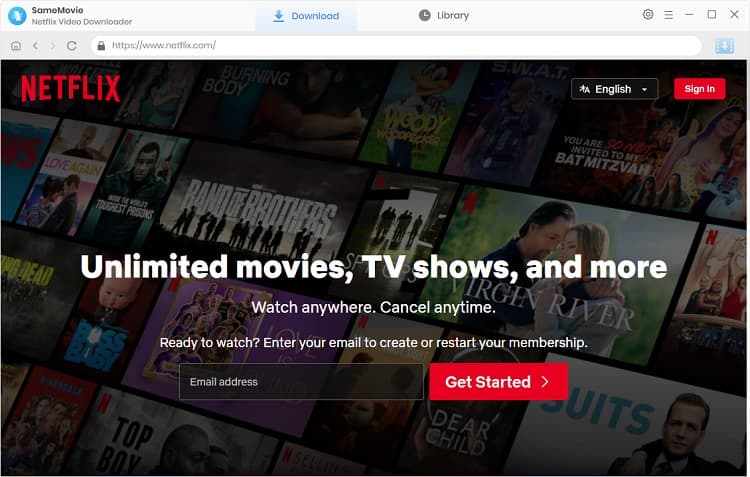 After pasting the URL or typing the name of a video, press "Enter" key and a prompt will be shown to ask you to login with your Netflix account.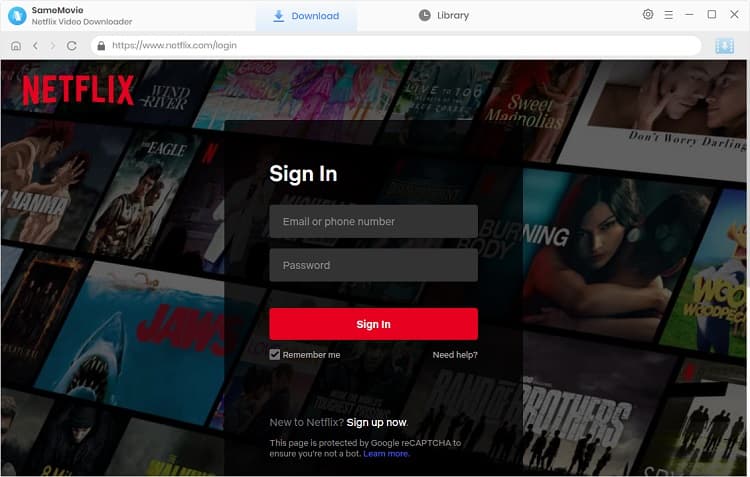 Step 4: Start Downloading Netflix Movies or TV Shows
After you add the video URL or search the video by name, you can press "Enter" key. Netflix Video Downloader will load the most matched according to your search results. Then you can click on

button to start downloading movies and TV shows from Netflix.
Note: If your search is a TV show, there will be a small window indicating you to select season and titles.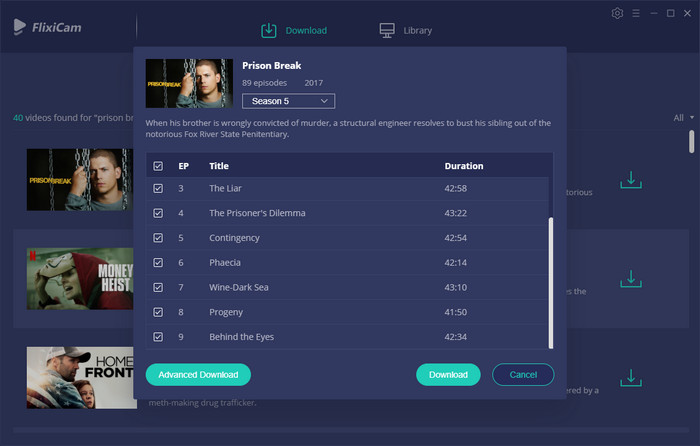 Step 5: Check the Well Downloaded Netflix Videos
After the downloading is completed, you can navigate to "Library" to find the well-downloaded movies and TV shows from your local drive.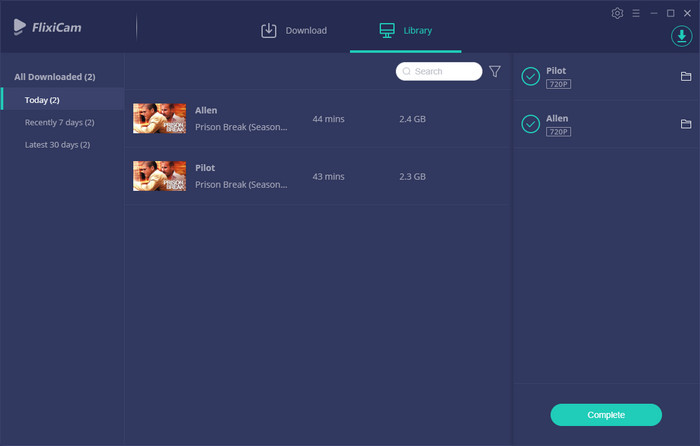 Netflix Video downloader downloads videos from Netflix with high definition quality kept, you can save the downloaded TV shows and movies on Windows 10/8.1/8/7 for later watching or transfer them to your portable devices for enjoying while traveling!
Or if you want to burn the downloaded Netflix videos to DVD, you can use Any Video Converter to burn videos to AVCHD for free!
Video Tutorial: How to Download Netflix Videos on Windows PC
Related Articles & Tips